Our commitment is to improve
your mobility and quality of life
International patients
The International Office of ORTHOmedic is the contact for international patients. The staff of the International Office look after health problems, but also the organisation of your stay and the special requirements of our international patients, always guaranteeing the utmost confidentiality.
Formalities
On request, the International Office can help you obtain a visa quickly and support you in the formalities of your entry. If you do not speak German or English, the office can provide a professional interpreter, who, of course, will also observe the strictest confidentiality.
Finances
Prior to treatment, ORTHOmedic prepares a tailored offer for each patient, including treatment costs, anticipated duration of the treatment and the possibilities for the patient to make an advance payment.
Accommodation
It goes without saying that inpatient accommodation will be available to the international patient for operations upon request. Comfortable accommodation for persons coming with you can of course be taken care of – whilst observing the highest degree of confidentiality.
Documents
So that ORTHOmedic can offer you the best possible treatment options as quickly as possible, the International Office needs your latest medical findings. They should be as detailed as possible and written in English. They can be delivered by FAX, by mail or by post.
Contact Person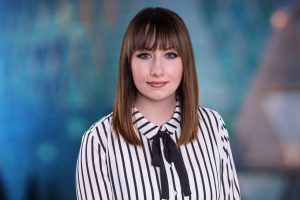 Your contact is Ms Laura Tipp. She speaks English and of course German.
Ms Tipp looks after the needs of our international patients. Please feel free to contact her.
Phone: +49(69)-80909982
Fax: +49(69)-80909973
Email: tipp@orthomedic-of.de